NouvEau Inc. is a research, development, and intellectual property holding company.
A partial listing of its intellectual property includes:
US Patent 7569146 "By-Products from Fermentation Still Bottoms"
US Patent Pending "Composition of Matter and Method of Use for Wine Health Mixtures"
EU (FR) Patent 1748835 ""Method for Producing a Beverage from Fermentation Still Bottoms"
US Registered Trademark 5025613 and International Registered Trademark 1320847 "Eau de Vin" (Water of Wine)
US RegisteredTrademark 5548696 "Wine Health Boost"
US Registered Trademark 88324325 "Sante' du Vin" (Health of Wine)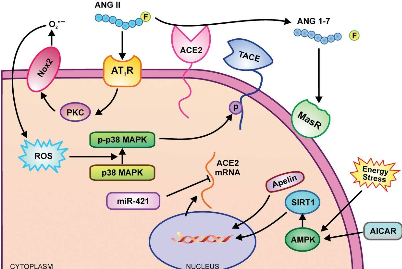 Most Mediterraneans drink red wine moderately and live over 5 years longer due to the health benefits of polyphenols in their diet. 1-2 glasses of red wine a day are often recommended by physicians for health maintenance. Wine Health Boost (Sante' du Vin) is a concentrate from whole red wine reduction (removal of alcohol and water) with grape skin/seed polyphenols formulated with a tasteful blend of patent pending ingredients. A small double blind tasting found 75% liked Sante' du Vin better than red Zinfandel wine and 100% of Gen Z (under 21) liked better than the alcoholic wine.
.
CONTACT:
Tom Peyton, PhD, CEO
NouvEau Inc.
PO Box 1685
Lafayette, IN 47902
765-532-3272 (mobile)
765-423-2748 (fax)
tpeyton@nouv-eau.com
One teaspoon squeeze of NouvEau's proprietary blend, Sante' du Vin, equals a glass of red wine without alcohol with only 10% of the calories. Made from whole red wine reduction of vineyard select fermented red grapes for better bioavailibility and a broad spectrum of the powerful polyphenolic antioxidants, fifty milliliters or 1.69 fluid ounces equals 10 glasses of red wine in a pocket sized squeeze bottle.
RED GRAPE WINE
HEALTH BENEFITS
NouvEau (new water) is an intellectual property holding company and performs research and development on healthy non-alcoholic byproducts from wine. It holds three patents for the production of Water from Wine (Eau de Vin) and a patent pending on wine's concentrate Wine Health Boost available to order on-line at winehealthboost.com. Wine Health Boost is a proprietary blend of natural red wine extracts from the vacuum distillation of red wine and grape skin polyphenols with organic sweeteners to make a 99.8% pure all natural grape wine at a low 13 calorie a serving: a flavourful 30:1 concentrate of red wine with a healthy tannin overtone. One 5 ml tsp squeeze in 150 ml (5 oz) water equals a glass of zero alcohol red wine and one vial makes ten glasses (2 bottles).
"Growing up in a family of physicians and scientists, I have always been passionate about health. As a young boy I developed an interest in the secret's of wine's benefits in Europe. that led me to pursue a doctorate in environmental health and engineering. Now over the last decade I have created Wine Health Boost with one belief in mind. When looking for a non-alcoholic alternative, you shouldn't have to compromise in terms of flavour, benefit and experience."
Tom Peyton, PhD,
President and Founder